Imagine the Control System you need
and let Ditco design and build it for you!
October's Featured Product!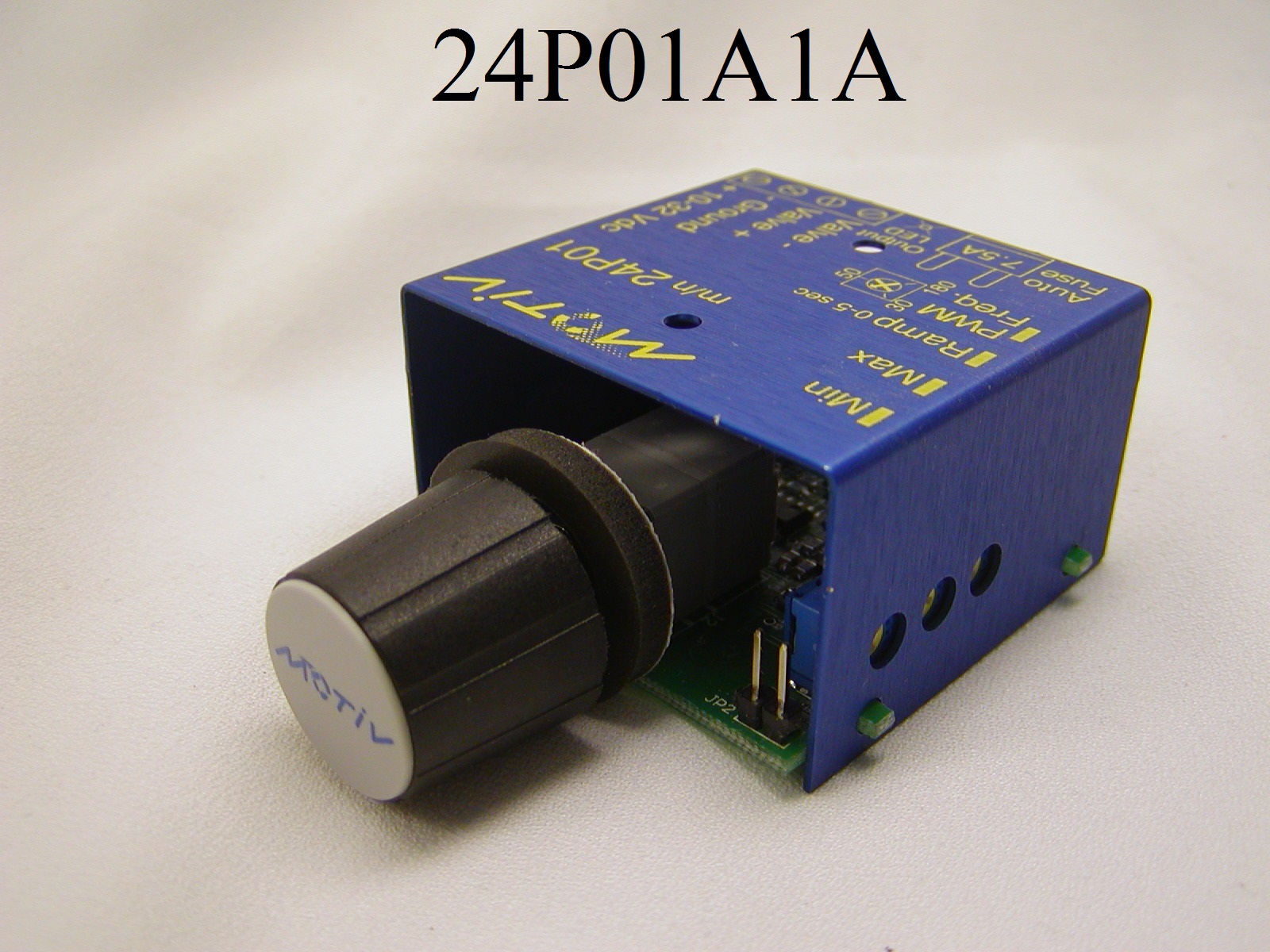 24P01 – Single Valve Controller
This unit provides a full-featured control for operating single acting proportional valve coils. The valve driver develops an adjustable pulse-width modulation output in direct response to the front panel knob position. The compact design is easy to install and set up for immediate operation.
There are a wide range of applications for which the variable outpu

t of the 24P01 can provide a direct drive for hydraulic flow control: product pumps, material conveyors, feed and delivery augers, alternators, propulsion drives, lifts and many others.
The 24P02 offers remote installation possibilities with included wiring.
Ditco has designed numerous electro-hydraulic control products that incorporate advanced technology for the precise control of electronic PWM proportional valves. We have a wide range of controls to meet your requirements for: single axis and multi-axis controllers, minimum and maximum speed control limiters, ramping controls, steering, guidance, pick and place, automatic bearing lubrication controllers, and many more.
Ditco has created the right designs for controlling your farming equipment and to manage your production. We offer automatic steering and automatic leveling controls for wheat, strawberry, raspberry picking machines, and automatic temperature triggered start/stop controls for fruit orchard fans.
Ditco offers granular spreaders and liquid pre-wet sprayer controllers. Our top-notch spreader controls are designed to be durable, practical, and easy to use. We use innovative proportional hydraulic valve drivers, ground speed spreader modulation, and data logging techniques to implement your Snow & Ice spreading policies.